Healing /Soaking PrayerRing of Fire Fr Ed Wade CCYear Around Event (2019) CST 805 Hardy Street, Houston, TX 77020
Event Details
 Private Prayer and Confession By Appointment Mondays @ 3:00 -5:00 pm
 Fr. Ed Wade & Ring of Fire Team
 Group Soaking Prayer  Mondays by appointment 4:00 -5:00 pm  Ring of Fire Team
                                                Come experience a mighty move of God!
The move of God has begun at M4NL. THE GLORY IS HERE! To experience God's glory, we must live in a place of constant expectation. Hebrews 11:1 says, "Now faith is the substance of things hoped for, the evidence of things not seen." The word hope in the Greek describes a "confident, intense expectation and anticipation."
…Ways to use active listening and the gifts of the Holy Spirit in prayer ministry
Soaking prayer — Spend a few minutes at the beginning of every session, quietly sitting on God's lap, soaking up His love and peace.
   The Results of Being In His Presence
Revelation is often the fruit of soaking in God's presence. The Lord delights in revealing the secret counsel of His heart; dealing with issues that need to be addressed and bringing wisdom to our situation and needs.
The scope of all that is made available to us, as we soak or wait upon the Lord, is revealed in Psalm 27. David climaxes this psalm with his declaration in verse 14.
Ps. 27: 14 "Wait on the Lord; be of good courage, and He shall strengthen your heart; wait, I say, on the Lord!"
All these things flow from the presence of God and are laid hold of through waiting on God – or in other words, through soaking in His presence.
"Arise, shine; for thy light is come, and the glory of The LORD is risen upon thee. For, behold, the darkness shall cover the earth, and gross darkness the people: but The LORD shall arise upon thee, and his glory shall be seen upon thee." (Isaiah 60:1-2)
Time

Year Around Event (2019) CST
Location

the Magdala

805 Hardy Street, Houston, TX 77020
Organizer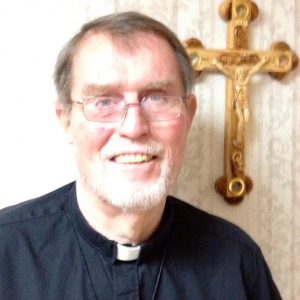 the Magdala805 Hardy Street, Houston, TX 77020