A powerful example of what koinonia, (community) should look like can be found in a study of the phrase "one another" in the Bible. Scripture commands us to be devoted to one another (Romans 12:10), honor one another, live in harmony with one another (Romans 12:16, 1 Peter 3:8), accept one another (Romans 15:7), serve one another in love (Galatians 5:13), be kind and compassionate to one another (Ephesians 4:32), admonish one another (Colossians 3:16), encourage one another (1 Thessalonians 5:11; Hebrews 3:13), spur one another on toward love and good deeds (Hebrews 10:24), offer hospitality (1 Peter 4:9), and love one another (1 Peter 1:22; 1 John 3:11; 3:23; 4:7; 4:11-12). That is what true biblical koinonia (community) should look like.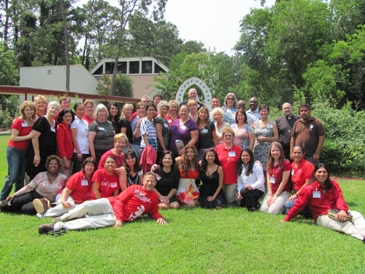 A beautiful example of what koinonia (community) looks like can be found in Franciscan Spirituality. "If we say that we have fellowship with God, and walk in darkness, we lie and do not practice the truth. But if we walk in the light as He is in the light, we have fellowship with one another, and the blood of Jesus Christ His Son cleanses us from all sin." 1 John 1:6-7
The simple prayer of St. Francis of Assisi provides for us a mold in which to cast our own life's conduct and character. It provides a blueprint upon which to pattern our living in our thoughts, speech and actions within our day to day relationships with our fellow beings and with all life around us. Therefore, the prayer of St. Francis is a precious document for us, an indispensable, invaluable frame of reference by which to judge our own lives, and referring to which we can do the necessary to bring about the needed alterations and modifications for the upliftment and purification of our own daily life. Psalm 40 New Life Center
St. Francis, whose example we try to follow, was always compassionate. He had empathy with the plight of each person or situation. He was totally committed to each person that he reached out to with Gods compassion, love and mercy.
[quotes]"Start by doing what's necessary; then do what's possible; and suddenly you are doing the impossible." – St. Francis of Assisi[/quotes]